PP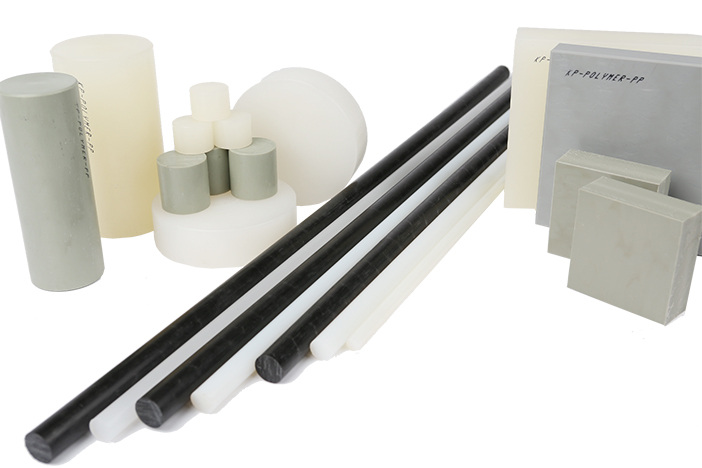 Overview
It has similar characteristics to distinguish it from HDPE. Although it is divided into Homo PP and Co PP and has a very small density of 0.9~0.94, it is excellent in electrical insulation and chemical resistance because of its greater mechanical strength and hardness than that of HDPE.
Features
It is used as a rigid molding materialIt has impact resistance at room temperature, but it is weak at low temperatures below -5℃, so it needs a high impact resistance grade.

Specific gravity is less than 0.9, transparent, and crystallinity is 95%.

It is used as a rigid molding material.

It has heat resistance and abrasion resistance.

Excellent electrical properties, excellent water and chemical resistance.

When burned smells of petroleum, low adhesive and printability.

Aging slowly in sunlight and heat.

Low cost and greater hardness than HDPE.

Excellent lightweight, electrical insulation and machinability.

Weldable, deposition.
Purpose
○ Plating, lining of chemical tank, gear, faller guide
○ Construction and lining for holding
○ Various ducts, storage tank
○ Scaffolding and cutting plates
○ Electrolytic bath
Size
▶ Rod (mm)
Outer diameter
Length
10

​

Ф

​

~ 300

Ф

​

1,000 ~ 3,000
▶ Sheet (mm)
Thickness
Width
Length
3t ~ 200t
1,000
2,000
1,200
2,400