PP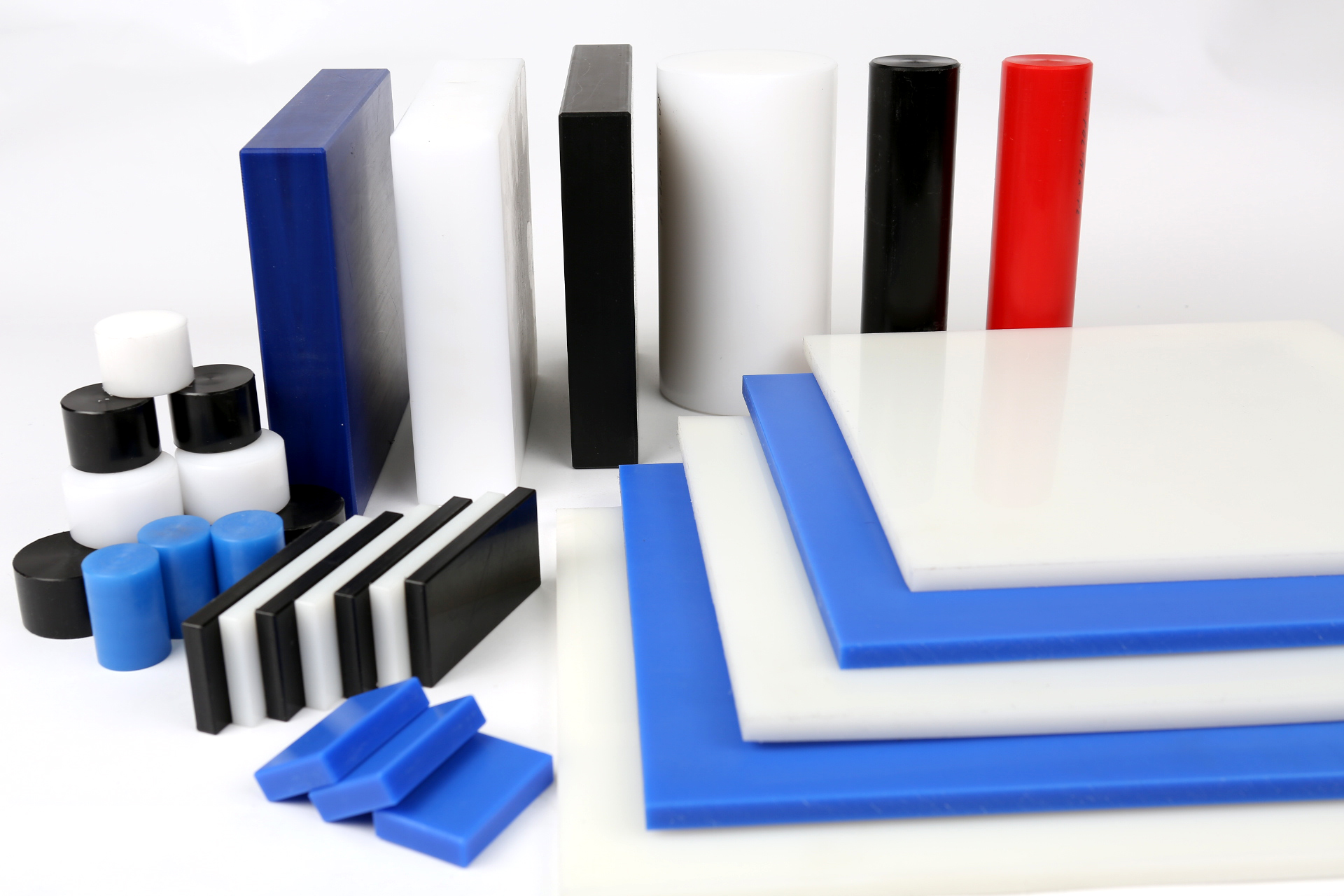 Overview
PE (Polyethylenes) is a polymer with excellent chemical resistance and good abrasion resistance. It has LDPE (Low Density), HDPE (High Density) and UHMW-PE (Ultra High Molecular Weight) depending on molecular weight.
Among them, HDPE accounts for the largest amount, and UHMW-PE is ultra-high density polyethylene with an average molecular weight of more than 3 million. Its overall physical properties are better than HDPE, but it is expensive FDA approved.
Features
Impact resistance

Lightweight

Food hygiene, non-toxic

Cheap

Low temperature durability (no change in physical properties at -50℃)

Abrasion resistance, chemical resistance (resistant to acid and alkali)

Weldable, deposition

Low coefficient of friction (excellent slipperiness), non-absorbency
▶ UHMW-PE
High density polyethylene with an average molecular weight of about 3 million or more, similar to HDPE in general, but with better mechanical properties.
PurPose
○ Various chemical storage tank, lining of various silos, chute, hopper
○ Excellent slipperiness, abrasion resistance, non-sticking, and impact resistance, so it can be used in various conveyor rollers, liner, guide, screw, etc.
○ Non-toxic chemical resistance makes it suitable for medical and food industries
Size
▶ Round Rods (mm)
Outside diameter(T)
Length(L)
10

​

Ф

​

~ 300

Ф

​

1,000 ~ 3,000
▶ Sheet (mm)
Thickness(T)
Width(W)
Length(L)
3t ~ 200t
1,000
2,000
1,200
2,400